We are excited to announce the release of DBA's - Live at Trading Boundaries Deluxe Album with brand new artwork from Roger Dean! 
Recorded last year at their very first UK show - The album features a stunning collaboration of song-writing from Geoff Downes ( ASIA / THE BUGGLES / YES )  & award-winning 'Sia' producer Chris Braide live on the Trading Boundaries stage with a full band and visual show. Recorded by Coopertone & released under Cherry Red Records.
This is the second live album recorded at TB in as many years, the first being an acoustic show by Thijs van Leer and Menno Gootjes of Focus. This album showcases some incredible song-writing and musicianship from two of the UKs most influential Prog musicians. A massive thank you to everyone involved as well as DBA for putting on such a spectacular show! 
The album artwork features an ethereal landscape in deep greens & autumn brown with a vista of the Ashdown Forest where the venue is based! 
View the original painting as part of our official Roger Dean Exhibition - The Gates of Delirium 2019 at Trading Boundaries until the 8th December.
See the album performed LIVE along with brand new tracks when DBA return to Trading Boundaries for two more shows on Friday 14th & Saturday 15th February 2020. 
You can now purchase the deluxe album & DVD from most major music retailers as well as online wherever you listen to music.
Read reviews of the album at:
https://www.broadwayworld.com/bwwmusic/article/Downes-Braide-Associations-LIVE-IN-ENGLAND-is-Out-Now-20191129
https://www.totalntertainment.com/music/dba-announce-live-in-england-album-release-and-live-show/
https://totalrock.com/dba-announce-shows-release-album-live-in-england/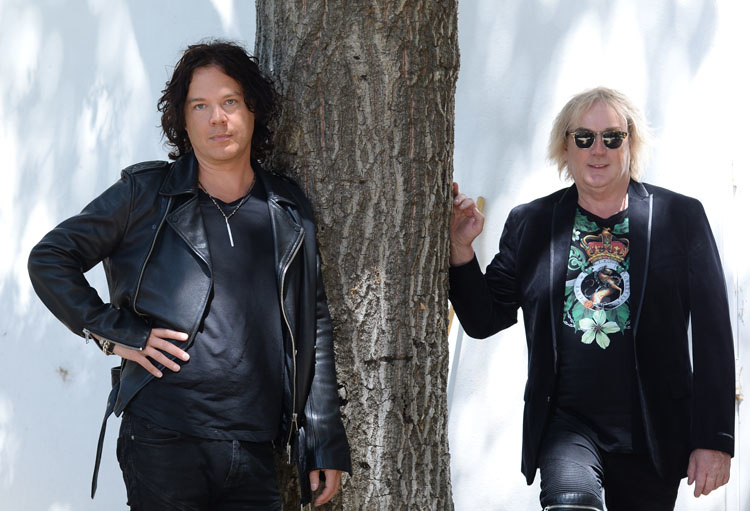 About Downes Braide Association
 Downes Braide Association was formed by Geoff Downes and Chris Braide as a studio-based project which has now produced three studio albums: Pictures Of You (2012), Suburban Ghosts (2015) and Skyscraper Souls (2017). The project brings together Downes' and Braide's musical heritage into a delightfully accessible brand of progressive rock.
Geoff Downes was catapulted into the limelight in 1979 with the worldwide success of Video Killed The Radio Star which topped the single chart in 16 countries for The Buggles, a duo of Geoff Downes and Trevor Horn (vocals, bass guitar). The duo briefly joined the pro legends Yes before Downes became a founder member of the supergroup Asia with YES guitarist Steve Howe, ELP drummer Carl Palmer and John Wetton (vocals, bass guitar).
Asia enjoyed many years of success with their FM radio-friendly brand of rock which began in 1982 with the Wetton-Downes composition Heat Of The Moment.  They recently embarked on 2 high profile package tours as special guests of Journey in 2017 and Yes in 2019. Downes has now returned to the YES fold and continues to tour with the band alongside Steve Howe.
British singer-songwriter-pianist Chris Braide has, for many years, been based in California where he has enjoyed enormous success writing and producing music for film scores and advertising campaigns and working closely with artists including Sia, Lana Del Rey, Christina Aguilera, Beyoncé, Paloma Faith, Britney Spears and Marc Almond.